Kapnick Foundation Distinguished Writer-in-Residence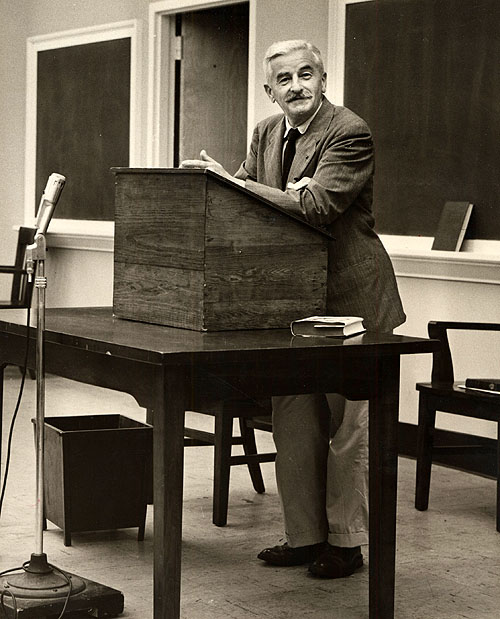 The University of Virginia's Department of English and Creative Writing Program invite applications from fiction writers of significant international stature for the position of Kapnick Foundation Distinguished Writer-in-Residence for the 2016-2017 academic year and beyond. The inspiration for this position came from the example of William Faulkner, who was the Balch Writer in Residence at the University from 1956-1958. The salary and benefits for this post will be commensurate with the very highest levels of literary distinction and international prestige.
The successful candidate will have an exceptional record of publication and major honors both in the U.S. and abroad and will express a commitment to contribute to the literary life of the Creative Writing Program, the Department of English and cognate language and literature departments, and the university as a whole. The appointment may include teaching courses in agreement with the chair of the English Department and the director of the Creative Writing Program.
To apply, candidates must create a candidate profile through Jobs@UVa (https://jobs.virginia.edu), electronically submitting a letter of application and a current curriculum vitae noting publications, teaching experience, and awards. Note: to locate the position in Jobs@UVa, go to https://jobs.virginia.edu, click on the blue "SEARCH POSITIONS," then enter "Kapnick" in the "Working Title" field, and then click on the SEARCH button at the lower left portion of the screen.
For a full list of recent Kapnick Writers-in-Residence, see the Creative Writing Program's Kapnick page.